Rugrats Go Wild
Thank you for rating this movie!
Read your review below. Ratings will be added after 24 hours.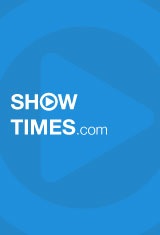 3.40 / 5
Based on 375 votes and 12 reviews
---
Please rate between 1 to 5 stars
Showing 1 to 12 of 12
October 10, 2005
I think Rugrat Go wild is so cool and I like Eliza and Debbie!!!!
November 27, 2004
RUGRATS GO WILD ROX! I saw it in theaters 4 times and i have the DVD.Its a great a movie.Ive been a big thornberry fan since 2001.Im 14 and i still loved this movie.2 thumbs up!
October 14, 2004
I LOVED THIS MOVIE.IM A BIG FAN OF THORNBERRYS.GOOD MOVIE.AND FUNNY.
July 11, 2003
15 and still lovin the rugrats.....i thought it was really good i love the rugrats tv show and i love that there coming out with rugrats all grown up tv show and i can`t wait... the movie was really kool and i didn`t bring my little cousins to go see it i brought my friends which are my age and even older so ya GO RUGRATS...*peace*
July 03, 2003
It was a Very Cute Little Movie!
July 02, 2003
It sucked, And the people that saay its good like "BESR MOVIE EVER!!!!!!!!!!!!!!!!!!!!!!!!!!!!!!!!!"I was dragged to this movie so don`t evan think I wanted to go
June 19, 2003
It was good...i want to see it again, and it was funny when spike talked.
June 15, 2003
10000 thumbs up
June 15, 2003
Please... If you`re not a Rugrat`s fan then don`t do it.
June 14, 2003
it waz awesome
June 14, 2003
BESR MOVIE EVER!!!!!!!!!!!!!!!!!!!!!!!!!!!!!!!!!!!!!!!!!!!!!!!!
June 13, 2003
it stinks! if u r thinkin of watchin it think again!