MANY THEATERS ARE NOW CLOSED. WE WILL CONTINUE TO POST UPDATES.
Rambo Marathon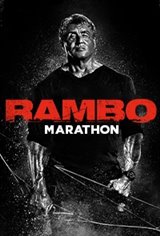 ---
Follow the legend of Rambo from the infamous forest rampage, to the jungles of Southeast Asia, he never fought a battle he couldn't win. Relive the legendary warrior's biggest moments leading up to his final mission in the new movie Rambo: Last Blood.
Join Harkins for the Rambo Marathon and experience the beginning and the end with First Blood, Rambo: First Blood Part II and Rambo: Last Blood!
---
Change Location