MANY THEATERS ARE NOW CLOSED. WE WILL CONTINUE TO POST UPDATES.
Paddehuli (Padde Huli)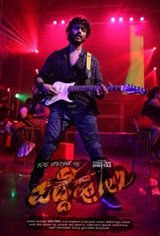 ---
The film revolves around a guy who is very passionate about music. As time passes, his passion for music becomes stronger and he decides to pursue his dream by going to Bangalore for one year. He seeks permission from his father who does not seem to be too convinced with the idea of his son making a career in music.
Will a young dream perish due to a father-son clash of interests?
---
Change Location