MANY THEATERS ARE NOW CLOSED. WE WILL CONTINUE TO POST UPDATES.
MAD?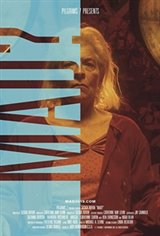 ---
Elderly, iconoclastic artist Miriam Kohen is admitted to a geriatric mental health facility against her will. She immediately understands that this is no ordinary hospital. Over the course of 28 bizarre days, Miriam experiences myriad strange occurrences as she battles against doctors, patients, the system in an effort to retain her civil rights.
Is she crazy or are they?
---
Change Location