MANY THEATERS ARE NOW CLOSED. WE WILL CONTINUE TO POST UPDATES.
Maati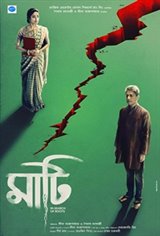 ---
Meghla teaches in a college in Kolkata and is also researching histories of human migration. Meghla's interest in displacement has spurred from her grandparents' experiences during migration from erstwhile East Pakistan.
Fearing for their lives in the tumultuous times, her grandfather had left Dhaka with his children while her grandmother had refused to move. He planned to return for his wife but she was heard to have been murdered soon after. Meghla had come across her grandmother's diary in her youth.
Her grandmother had recorded her life meticulously in her diary and Meghla had experienced Bangladesh vicariously through it.
---
Change Location