MANY THEATERS ARE NOW CLOSED. WE WILL CONTINUE TO POST UPDATES.
Lying and Stealing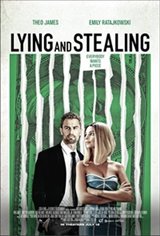 ---
Ivan, a successful art thief, inherited his father's life of crime, but unlike most thieves, Ivan loves the art as much as the art of the steal. He longs to break free from the criminal world, but he's in so deep he may never get out. That is until he meets Elyse, an actress and a con-woman with her own chaotic past she wants to escape from.
Together, they team up to pull off the ultimate heist which won't make them rich, but will set them free.
---
Change Location