MANY THEATERS ARE NOW CLOSED. WE WILL CONTINUE TO POST UPDATES.
Lovebirds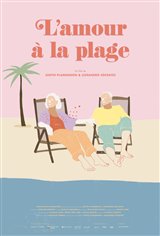 ---
At a quaint residence by the sea in Florida, four retired Quebecers, all over the age of 70,  once again experience the joys of love. But with the hope of a new relationship also comes moments of doubt and disillusionment. Mimi is madly in love with a married compatriot, while Gigi and Jean wonder about the longevity of their union.
As for Richard, the jovial nightclub host, intense inner torment gnaws at him.
---
Change Location