MANY THEATERS ARE NOW CLOSED. WE WILL CONTINUE TO POST UPDATES.
Lifeboat - Documentary Short
Lifeboat - Documentary Short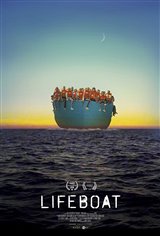 ---
A heartbreaking look at the realities Libyan refugees face as they are seeking to escape war, persecution and torture in Northern Africa. They are desperate enough to risk their lives in rubber boats as they attempt to cross the Mediterranean Sea in the middle of the night, despite a high probability of drowning.

Volunteers from a German non-profit risk the waves to pluck refugees from sinking crafts. This is the second film in The Refugee Trilogy (the first was 50 Feet From Syria).

---
Change Location