Ginger Snaps III: The Beginning
Thank you for rating this movie!
Read your review below. Ratings will be added after 24 hours.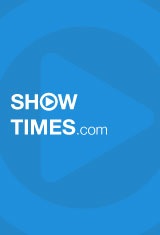 3.41 / 5
Based on 113 votes and 8 reviews
---
Please rate between 1 to 5 stars
Showing 1 to 8 of 8
April 20, 2007
I THOGUHT THIS WAS WAY BETTER THAN THE 2ND ONE:THE 2ND ID GIVE NEGATIVE 0/100000 AND THIS ONE ID GIVE 0000.1/100000 STUPID AND HORRIBLE AS ALL OF THE GINGER SNAPS JUNK PEICES I CANNOT BLEAVE PPL ACTUALLY LIKE THESE S****!!!!!1!! CANADIAN JUNK!
September 08, 2006
All three were unbelievebly good for the budgets given. "The Bigining" was just that much more interesting due to the fact it was filmed 5 minutes from my house!
April 10, 2005
this is the perfect way to end the ginger snaps films.normally the sequel or prequel in this case are horrible but i quite like ginger snaps:unleashed and this 1 much much more then the first and i fell in love with the first 1 wen i saw it. i actually bought this movie on the day it came out to stores and watched it the second i got home...this is a great example of what great horro movies us canadiens make. we really do make great horror all threeginger snpas were fantastic and dawn of the dead was amazing to.(was dawn of the dead canadien)i could hav swore they said a canadien film on the dvd.??hum
December 21, 2004
An awesome movie, though I wish it would have been conected to Unleased. But wonderfully filmed non the less, both actress were brilliant!
November 01, 2004
a very well done movie. if you watch the first one then this one it all makes perfect sense.
October 10, 2004
I saw it on the shelf in the video store. I loved the first two so i thought why not. This one did not disapoint. Although I think the first two were better.
September 28, 2004
It was rather scary but good.
September 25, 2004
I saw it on the shelves in the movie rental store and said to my self that I neaded to by it, right away. So i did and i was rewarded with greatness. Again Emily & Katherine, you to are a remarkable duo and hope to see more of you too in the future! ;)