George A. Romero's Diary of the Dead
Thank you for rating this movie!
Read your review below. Ratings will be added after 24 hours.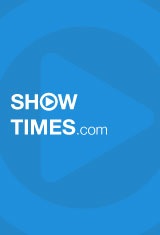 3.27 / 5
Based on 26 votes and 7 reviews
---
Please rate between 1 to 5 stars
Showing 1 to 7 of 7
July 06, 2008
It doesn't seem like a Romero film at all. It was terrible and way to preachy at the end. "We are them and they are us." We have heard that several times in his other movies why make that point again. Talk about beating a dead horse, no pun intended. I honestly wished I had not seen it I love Romero movies but I really have no idea what he was trying to do with this one.
March 05, 2008
Another great film from George Romero! This could probably be his more heartfelt entry into the "dead" series. The firt person persepctive makes it the most jump zombie flick ever and is at times almost unnerving. I understand the comparisons to Cloverfield but most people don't seem to understand that this was filmed before it.
March 02, 2008
did not like this movie at all.
March 02, 2008
this was an awful film. I was really upset with the lack of effort.
March 02, 2008
terrible movie.
March 02, 2008
Awful, terrible acting, awful story, and just plain silly at some points. I am a huge fan of all things zombie, and especially George's films, i have liked almost all of them. But this, to preachy, to silly, to un-realistic. Just plain sad.
February 15, 2008
Another great ...of the Dead movie by George A. Romero. Following in the footsteps of Cloverfield, this is another hand held camera movie. Unlike Cloverfield, you are not overwhelmed by nausea for most of the movie. I enjoyed the gorey scenes in Diary of the Dead but found myself longing for fake blood and guts instead of CGI. Thanks to the addition of the drunk Professor character, the movie makes you laugh as much as it makes you jump out of your seat. For fans of the genre, Diary of the Dead won't disappoint!