Gaz Bar Blues
Thank you for rating this movie!
Read your review below. Ratings will be added after 24 hours.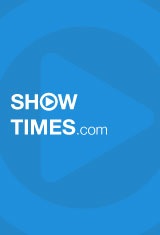 1.78 / 5
Based on 240 votes and 5 reviews
---
Please rate between 1 to 5 stars
Showing 1 to 5 of 5
August 18, 2006
A touching paean to small town life in rural Québec, `Gaz Bar Blues` paints an emotional landscape in brave strokes. Its central characters are real people with real problems and force us to examine common issues we sometimes neglect to examine in ourselves. At the core of the film lies the ugly fact that people can self destruct without proper nurturing - hardly a new concept - but its real strength is when, through the eyes of the main character, we are confronted with the question "How does one cope with life`s unpleasant realities in the face of inevitable change?" -W.M. Coughlan
December 31, 2005
What a terrific movie, filled with real characters living real lives. Proves once again that all the talk about the good things happening in Quebec cinema is worth listening to (then see the movies!). Leave the Hollywood sclhock to those whose senses need to be numbed in order to be "entertained". Similar to a lot of excellent British moviemaking going on at present, I loved Gaz Bar Blues simply for what it appeared to me to be: a quiet, thoughtful, well written slice of Quebec life. Bravo!
February 21, 2005
BOOOORRRRRINNNGGGGGG!!!!!!!!!!!!!
November 08, 2004
Great movie!
February 06, 2004
Gaz Bar Blues is intermittently a laugh out loud kind of comedy. However, that doesn`t stop it from being an extremely worthwhile experience. It shows how a group of misfits form a community around an old-fashioned gas station. All of this is done in a rather subtle, non-Hollywood style. There are outstanding performances from the lead and many of the supporting actors. If you`ve ever had a conflict with your own father over your direction in life, you`ll find something of that relationship in this quiet, slowly unfolding story. All in all a worthwhile way to spend a few hours.