Druids
Thank you for rating this movie!
Read your review below. Ratings will be added after 24 hours.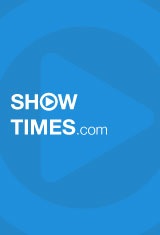 3.12 / 5
Based on 112 votes and 8 reviews
---
Please rate between 1 to 5 stars
Showing 1 to 8 of 8
August 18, 2006
This film has been unfairly rated and reviewed. It is a good historical drama, a sort of cross between Spartacus and Gladiator, only it is based more on historical facts than either of those. It basically gives a dramtization of some of the events described in Julius Caesar`s "The Conquest of Gaul". The title is a misnomer and the opening sequence with child actors who don`t speak their lines realistically is very weak. After that it gets better. Good performances by three internationally known actors don`t make it a great film, but it rates an "average" in my opinion.
June 13, 2006
excelent!!!!!!!!!!!!!!!!!!!!!!!!!!!!!
August 18, 2005
wow this was the worst movie i have ever seen in my life i would give it a minus 45 out of 40
February 13, 2005
Garbage
January 13, 2005
I have seen some awful BC movies beforr, but this one is special. 1. In 60 BC Caesar was a consul in Rome, not traipsing in Gaul with an army to boot. 2. Druids were mainly ticked off, because Caesar (much later) forbade human sacrifices. Druid method of forecasting the future: take a prisoner, or a slave, and cut his spine. From the jerks of dying man, foretell the future. 3. Caesar was not fat, not even portly. 4. Brutus was not with Caesar in Gaul - he was in Asia Minor (today`s Turkey, for geographically challenged)at that time, with his father-in-law, lending money at usurious rates. Cicero put a stop to that. 5. Horses were much s
January 08, 2005
let me apolagies ahead of time. the movie isnt even over and i hate blockbuster bc they edit their movies but i had a coupon for a free movie there and i got one i would never rent or pay for and that movie is DRUIDS with the guy from highander playing a guy that suppose to be half hes age and men running around with horns in their helmuts like their opera singers and story line that dosnt really make any sense and is pretty stupid and dosnt go anywhere fast or slow in a good way. the actors all look and dress pretty stupid to and the hair and the clothes just dont seem right with times there suppose to be a large crowd but then its seems l
August 31, 2004
its so good