MANY THEATERS ARE NOW CLOSED. WE WILL CONTINUE TO POST UPDATES.
Dancing Elephant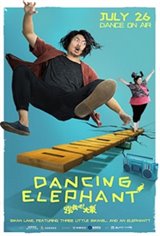 ---
Li Chunxia, the leader of the "four little swan" dance class of the Children's Palace, is unconscious for 15 years in a car accident. After waking up miraculously, she finds that she changes from "Little Swan" to an "Elephant" weighing two hundred pounds and loses her life for the past fifteen years.
Chunxia decides to pick up her life and attend a dancing contest which is organized by her dancing teacher. She finds back her childhood partners and a weird dancing teacher. Five of them, whom are considered as loser by others, restore the courage and passion to life together.
---
Change Location